The Marvelous Adventures of Gwendolyn Gray
By B.A.Williamson
This whimsical tale highlights the power of unbridled imagination. Gwendolyn Gray is an adorable and endearing little 'oddling' who discovers that she has the power to change her world. The swashbuckling action will keep you turning pages until the very end. The cover and graphics are outstanding. Although the book has a good moral for middle grade readers, Williamson's gentle satire and sparkling humor will provide an entertaining read for kids from 9 to 99! I highly recommend this book. 5/15/18.
The Mrs MacKinnons, by Jayne Davis
In this regency romance, Matthew Southam returns from war in India, suffering from what we would term today as PTSD. Charlotte MacKinnon is a young widow, trying to raise her son while avoiding an entanglement with her scheming father. When the falling-down-drunk Major meets the proud and independent Charlotte, they form an instant dislike. As Jayne Davis draws you into a compelling plot with a rich cast of characters, you'll find the book hard to put down. This is not a typical regency romance with balls and fancy gowns. The characters are realistic and endearing despite, or I should say because of, their flaws, and you'll find yourself hoping that they will find ultimate happiness. I highly recommend this book. 6/26/18.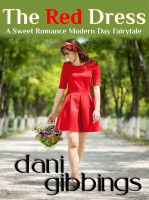 The Red Dress, by Dani Gibbings
In this modern-day fairy tale, Sandra finds a dress that makes her feel more attractive and positive about herself. But, while the dress's seemingly magical powers help her, the strength she finds to overcome heartbreak and become independent and successful ultimately comes from within herself. The story occasionally strays into a bit of exposition, but all in all, at 16,000 words, it's a smooth, easy read. If you like 'Happily Ever After,' then I would give The Red Dress a try. 5/15/18.
The Pursuit: Investigating the God-Shaped Vacuum in the Heart of our World
By Benjamin Holcomb
Genre: Religion & Spirituality
Holcomb's prose is concise and flowing, and the book reads like a survey course of two millennia of religious and philosophical readings. The author's contemporary interpretations, as well as his reflection on the metrics by which an extraordinary life can be measured and attained, are interesting and thought-provoking. If anything, the scope of the book is a bit too ambitious. The discussion of modern churches in the context of the New Testament felt didactic at times, and the ultimate call to action seemed 'millenial-centric.' I would recommend this book to all contemplative readers.